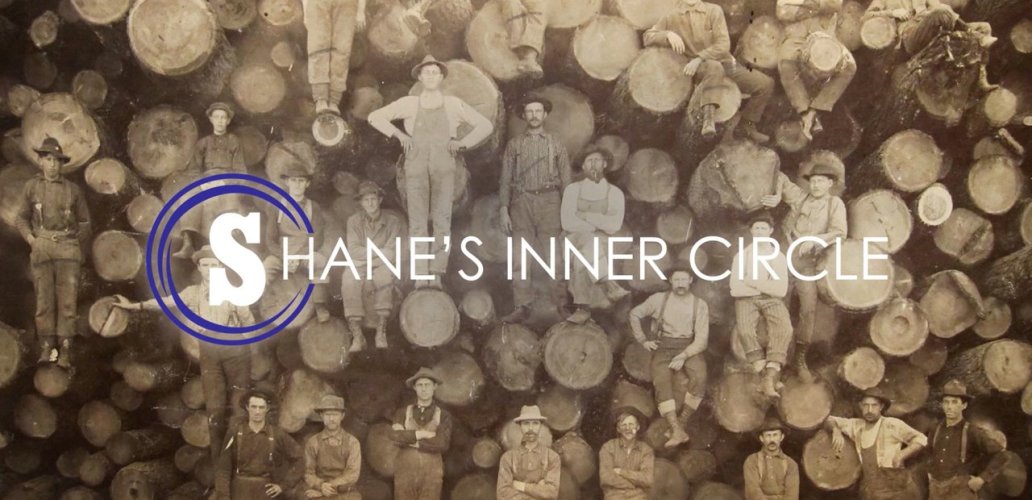 Why You Need to sign up for Shanes Inner Circle
Disclaimer: I don't get paid to write nice things about anyone or anything. This isn't me blowing smoke up anyone's skirt. These are my honest opinions to all my filmmaker friends and anybody else who wants to read them.

NAB 2014
I met Shane Hurlbut for the first time in 2014 at the Las Vegas convention center for NAB.  Shane was at the Canon booth giving a presentation about how he utilized canon cameras to shoot Need For Speed, and Act of Valor. If you've never seen Shane give a presentation before it's a high speed in your face crazy mix of energy, knowledge, explosions, humor, and Behind the Scene examples that will overload your brain in a good way.
After the presentation he announced something the Hurlbut team had been secretly working on inspired by his wife Lydia called Shane's Inner Circle. It offered something that had never been done before, a more intimate one on one interaction giving insight and knowledge directly from a hollywood caliber cinematographer.  I had only been on the Hurlblog (shane's other blog) a few times and knew Shane only from seeing his name on feature film credits. I was curious to see what this Inner Circle was all about and naturally signed up.
A few months passed and the Inner circle rolled out. I remember getting a video recorded from shane sitting in the back yard of his home in California. I thought this guy's not messing around. How often do you get a direct message from a hollywood cinematographer from his own house? What's been rolling out in the last few months of the Inner Circle has been mind blowing. Here's a summary.
Power Posts
These blog posts are packed with a ton of useful information about a variety of topics.  Scripts, breakdowns, storyboards, schematics, BTS photos, videos, examples of what worked and why.  One of my favorite is the Film Language Basics which is a killer post about how to to educate an audience so they can understand the story and relate to characters quickly.
On Set with Shane
Hands down the most amazing thing about the Inner Circle so far.  Shane literally shares his experience about a film he's currently working on! You get to see lighting breakdowns, schematics, BTS photos, rigs, why things worked and didn't work, how he lit the scene, and more importantly why he lit the scene. There's no other way you would ever have access to that information unless you were working directly on set with him and even then it's like living inside the mind of a cinematographer and having him explain to you why he's making decisions. Epic!
Monthly Podcasts
Shane answers questions members ask about anything and everything in an audio format. There's been some awesome questions and answers already that i've learned from.
Camera Profiles and LUT's
Who doesn't like free stuff? Shane gives you access to the picture profiles and LUT's ( look up tables ) that he uses himself. It was pretty rad to get the 5D profile that he used on Act of Valor.
In Depth Tests
So much information is packed into these tests. These are not just a few paragraphs about "here's what i did and this is what happened" There are tons of specs, photos, explanations, videos of every step along the way.  Just about any question you wanted answered he does it.
Lighting Fundamentals
Excellent resource for the fundamentals of lighting. Don't be fooled by the titles "basic" or "fundamental" It's more about the way shane breaks things down giving examples, photos, schematics, and videos that really brings a topic to life.
How I have personally benefitted from Shanes Inner Circle
Whether you're an independent freelance film maker or work as part of a huge crew, understanding the different aspects and roles of filmmaking will only make you a better all around artist.
My very first job was back in 2000 at a low powered local television station. A friend invited me to watch him perform on a live call in music show. The station was short staffed and needed someone to operate a second camera. After the show wrapped the station owner asked if i wanted a job. I remember thinking "you can get paid to do this?" I said "i'll be here tomorrow" and have been hooked ever since.  Over the last 14 years i've been in almost every position possible, PA, Grip, Key Grip, Electric, Best Boy, Gaffer, Dolly Grip, Camera Op, AC, 2nd AC, DP, Assistant Director, Director, DIT, Editor, Producer, etc, etc. I've worked on productions of all sizes. From sets where they're dropping several hundred thousand dollars a day on production all the way down to a one man band $200 no budget spot.
These days I mostly work as a full time freelance editor/animator. However I still shoot a lot of my own productions and personal projects to stay creative and not burn out. I run a production house on the side comprised of freelancers, and my first step in training everyone who works on my team is the Inner circle.

The point i'm trying to make is that no matter what your role is Shane's Inner Circle is an invaluable resource like nothing else out there. Part of what makes it so valuable is the members from every facet of the industry. People who literally just started a week ago all the way up the ladder to shane himself who is a world renowned cinematographer with 19 hollywood features under his belt.  The craziest part is that it costs less per month than probably all of us spend in coffee or energy drinks in a single day. For the cost of a Netflix subscription you can watch something that will actually help you along in your career.

The Inner Circle Facebook page is for members only and is not some lame forum that nobody ever checks up on, or where internet trolls sit and talk smack all day. I've already met some incredible people who are super friendly and knowlegeable. It's pretty rad to be able to post a question or an example and get answers/feedback from some seriously talented people including shane himself. I mean seriously how often do you get feedback on your work or answers to questions from a hollywood cinematographer. It's like the skaters and musicians trying to show their demos to the skate shop or label except this time they actually watch it. Gnarly.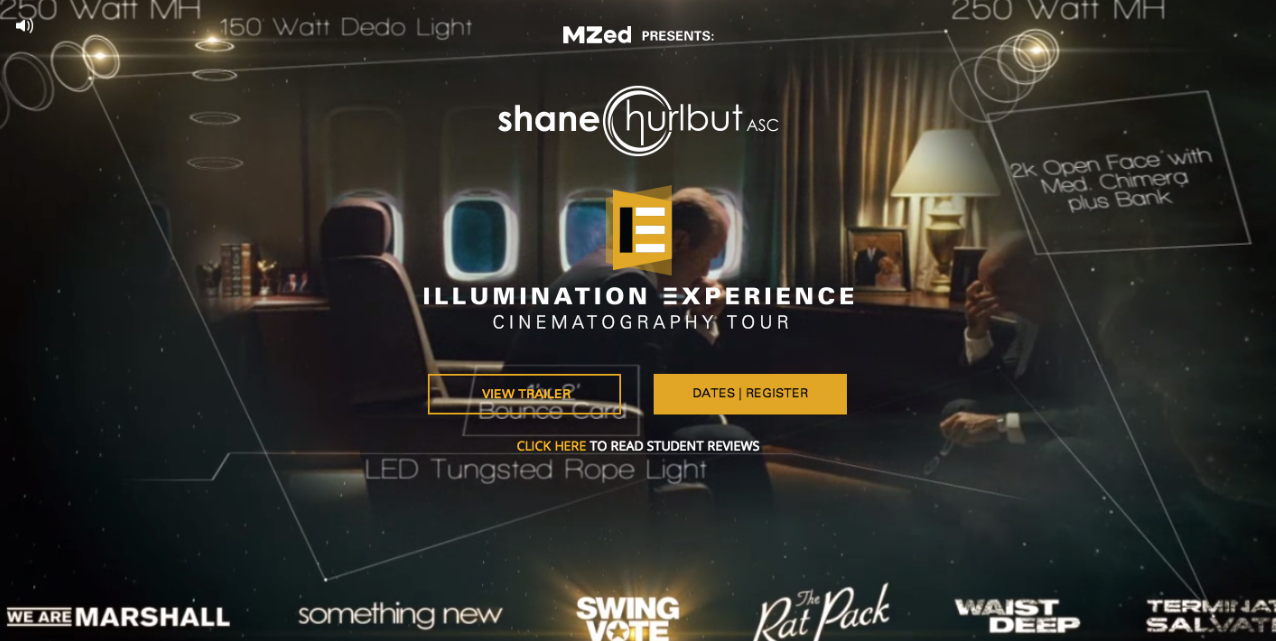 If you didn't make it to the Illumination Experience Tour, I would seriously think about picking up a DVD copy of the event. Hands down the best filmmaking event i've ever been to. At the San Francisco stop we had people all the way from the middle east. This isn't your mothers book club this is some worldwide mind blowing resource kind of shiz. The amount of knowlege packed into each day of that was incredible. Learning how to light a 20k scene from a hollywood film with $200 bucks of DIY home depot lighting was no joke. Not to mention getting to meet inner circle members in person was rad. I can honestly say it completely changed the way i approach lighting. If you don't know what the tour is, here's a great review on the key take aways from SNL DP Alex Buono on the tour.